Birthday Parties
Activity Parties for 8-16 years & New Junior Parties 5-8yrs
Cost: £2.60 per person, plus cost of the activities you select
Buildings: Squirrel lodge may also be hired for £25 per party. This building provides shelter, tables and chairs, heating, small kitchen with sink, kettle and microwave. No cutlery, plates etc. are provided.
Groups: Groups of 8 – 12 can normally be accommodated over weekends and during school holidays
Length: Duration is normally for 3 hours. 10 a.m. to 1 p.m. or 2 p.m. to 5 p.m.
See: Birthday Prices 2014.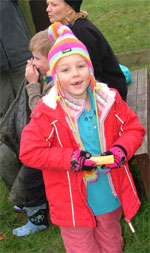 Please note – Thriftwood is not open for public camping, but organised youth groups are welcome.
For further information contact: birthdays@thriftwood.org.uk
To book your Birthday Party: visit the Birthday Party bookings (coming soon)