Welcome to Thriftwood International Scout Campsite, one of the UK's premier Campsites and Activity Centres.
March 29th – We will be open for Family Activity Sessions!!
March 29th – We will be open for Scouts/ Guides for Face 2 Face meetings
Fishing: Pickles Pond is Open. Pre-purchased swims.
As the safety of our remaining staff is of utmost importance, there is no public access to the site at this time.
If you have a current booking then we will be contacting you but you can still reach us via emailing enquiries@thriftwood.org.uk or on our usual office number (between 9am-5pm only please).  Future bookings are still being taken (with amended terms & conditions).
Upcoming Events!
(Restrictions allowing)
Chillout Holiday Club
12th to 16th April
9.30am to 4pm £32 per child (8-16yrs)
Beginners Fishing Day
5th April 10am to 5pm
£20 pp all equipment and bait provided
Please bring a packed lunch, hand sanitizer and face covering
Pedal Car Olympics
12th April to 17th May
£50 per team of 4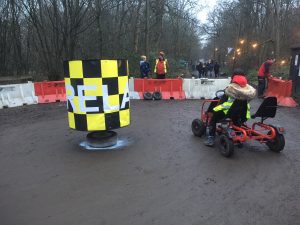 20th March 7pm
17th April 7.30pm
Live on Facebook, enjoy a great campfire from the comfort of your sofa!